Dental health is an important part of your total well-being. When your teeth are healthy, you can enjoy a beautiful smile and the confidence that comes with it. When your dental health is compromised, it can have an impact on your overall well-being.
Sekhon Dental strives to provide you with the best dental care possible so that you can maintain a healthy smile for years to come! Our dentist, Dr. Navjot Sekhon, DDS, has 8+ years of experience and continues learning about new techniques every day because oral healthcare never stops evolving and changing as technology advances. We understand how important aesthetics are in dental care; thus, we provide a variety of cosmetic dentistry procedures as well.
With our outstanding staff and state-of-the-art equipment, you will receive the best dental care available. Dr. Sekhon is dedicated to helping patients maintain optimal oral health and recommend treatment options to revitalize their lives and dental health.
Our dentist is well-known throughout the community for her excellent work and caring nature. She treats each of her patients the same way she would treat one of her family members, promising to deliver quality dentistry services that can change their lives forever!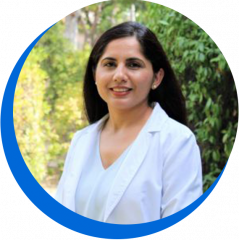 Dr. Sekhon is committed to providing the best and highest level of dental care to her patients. She takes the time to understand patients' needs and how she can give them a smile they deserve. She is skilled in all areas of dentistry – preventative, restorative, cosmetic, perio and endo. 
Dr. Sekhon, attended UCLA and earned her doctorate (DDS) in 2014. Prior to taking over the practice from Dr. Iceland in 2018, she worked as an associate for private dental offices in West LA and Santa Clarita. She takes pride in her work and believes in educating patients. She utilities new technology and skills to deliver the best dental care. When not treating patients, she is spending time with her kids and husband, cooking or hiking.
At Sekhon Dental, our patients and their families and staff are the most valuable assets. We like to call us a one big family. We don't just say it. We mean it. We are committed to providing the highest and best dental care with warmth, passion and smile. We understand that our patients have many options but they chose us because our team understands our patients' needs and provide them with best care using the latest technology and techniques. We provide quality care. We make sure your experience from the time you enter the door to when you leave the office is smooth and memorable. We deal with everyone with highest integrity and honesty. As part of our commitment, we adhere to a strict code of ethics that ensures patients receive honest and professional advice from us about any treatment options available to them. We treat all of our patients with the utmost respect and pride in offering personalized service that meets their needs and exceeds their expectations.